The first Yerevan Biennial had already moved to being a largely digital affair following the COVID-19 pandemic. Now with martial law declared throughout Armenia, the show is delayed and all physical launch events have been cancelled.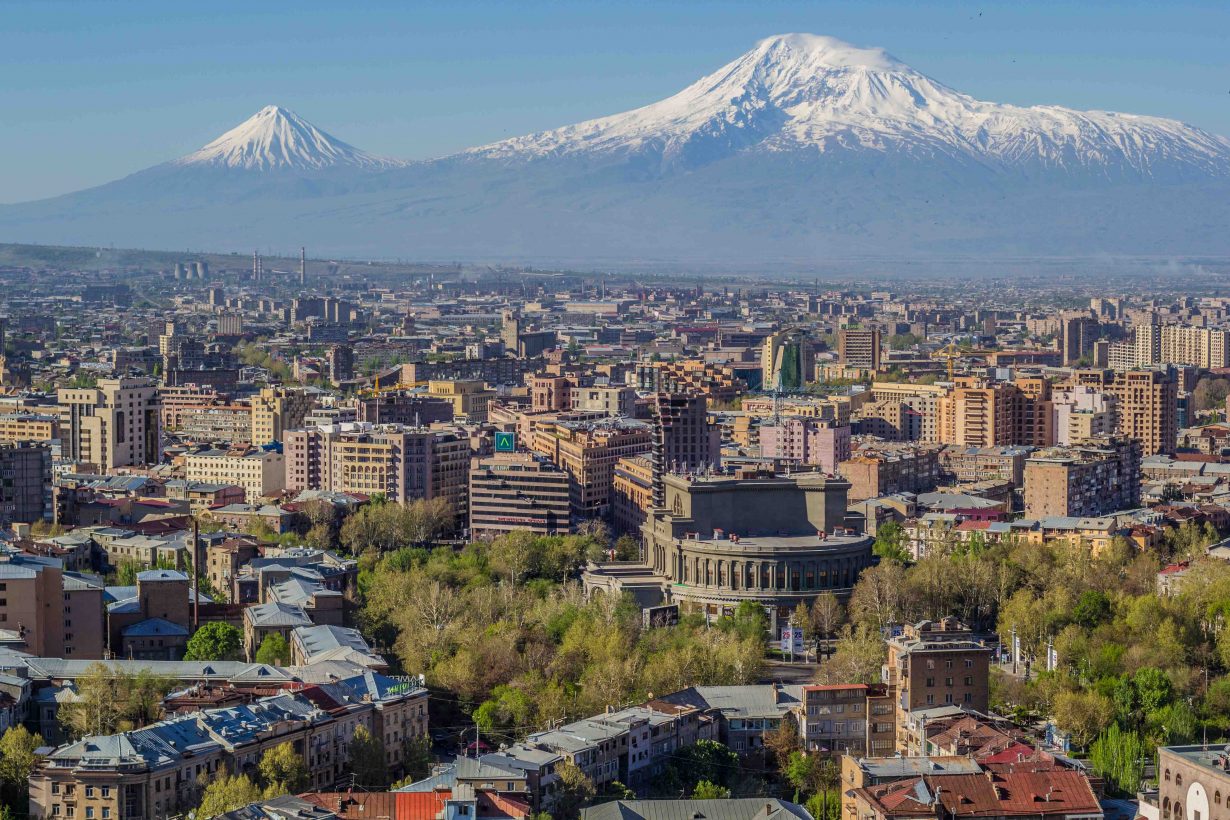 The security measures come after Azerbaijan and Armenia clashed over the disputed region of Nagorno-Karabakh, internationally recognised as Azerbaijani but which broke away in 1991 and has been run by ethnic Armenians since 2016. At the weekend, Armenian Prime Minister Nikol Pashinyan ordered the total mobilisation of the country's military. From midnight Monday, Azerbaijan President Ilham Aliyev, likewise implemented martial law across the neighbouring state.
Curated by Lorenzo Fusi, the digital show, titled The Time Complex, was supposed to have launched tomorrow, 29 September, but that has now been postponed and won't go live until 1 October. Various physical events, yet to be confirmed, were supposed to trail the digital exhibition, but these will now be rescheduled for later in the year. The real life biennial is still set for September 2021.
Fusi said in a statement: 'In response to the current crisis in the Nagorno-Karabakh region and in respect of the victims of the conflict and their families, the Yerevan Biennial Art Foundation has decided to cancel the scheduled launch events of the first Yerevan Biennial. We are mourning in particular civilian casualties, including the death of fine art students on the Armenian side.

'We strongly believe that art, culture, education and heritage play a vital role in the life of a country. In fact, they express the very essence of a people, as well as their intellectual vitality and uniqueness. Without art, culture, education and heritage, our collective and individual identity is lost. This is precisely why we have decided to unceremoniously open and make accessible to the public our Digital Biennial. During these dark days, it is important to show our humanity.

'We hope to resume further activity as soon as possible. Meanwhile, we pray for the de-escalation of the conflict and safety of the Armenian people. As UN-Secretary, António Guterres, recently stated: 'To silence the guns, we must raise the voices for peace.''
On 16 March, the government declared a state of emergency to prevent the spread of the new coronavirus. The emergency measures included a ban on gatherings over 20 people and the closure of the borders with Georgia and Iran. Since June, when the virus reached its peak, the country had been beginning to come out of lockdown.
The digital show, when it does launch, will feature newly commissioned, historic works and special projects, with featured artists including John Akomfrah, Maria Antelman, Armen Avanessian, Nora Al-Badri, Sonia Balassanian, Neïl Beloufa, Cécilia Bengolea in collaboration with curators Alex Perweiler and Neville Wakefield for PassingTime, Nuotama Bodomo, Sofia Borges, Benji Boyadgian, Catalina Bucos, Vivian Caccuri, Chloé Galibert-Laîné, Ryan Gander, Anton Ginzburg, Igor Grubić, Joana Hadjithomas and Khalil Joreige, Yael Kanarek, Keiken, Karen Khachaturov, Kiluanji Kia Henda, Evan Ifekoya and Hannah Catherine Jones, Oliver Laric, Lawrence Lek, Time Out of Joint curated by Eva & Franco Mattes, Josephine Meckseper, Karen Mirzoyan, Carlos Motta in collaboration with Tavia Nyon''o and other artists, Bahar Noorizadeh, Mikael Owunna, Alexis Peskine, Angelo Plessas, Donald Rodney, Athi-Patra Ruga, Skawennati, Walid Siti, Suzanne Treister, Panos Tsagaris and YOUNG-HAE CHANG HEAVY INDUSTRIES.